Here's what's on the style horizon for 2019: Get ready for a pop of color, big statements, bold kitchens, floral patterns, and eco-friendly accents. Let's look at what interior designers and homeowners will be doing to their homes next year.
#1 Vibrant Jewel Toned Accents
The minimalist trend is fading as people begin to embrace bold colors, patterns, and textures in their living spaces. These maximalist interiors are hitting the mainstream, and designers are mixing up styles from different eras in a very eclectic way.
Deep rich jewel tones like indigo, emerald green, and teal are trending. These work well in an eclectic room mixed with contemporary, vintage, and modern pieces.
Layering these colors together using rugs, pillows, paint, and fabrics can really make a white minimalist room pop. For a richer look, designers are using a variety of colors with soft base shades. These accents can truly liven up and energize a space.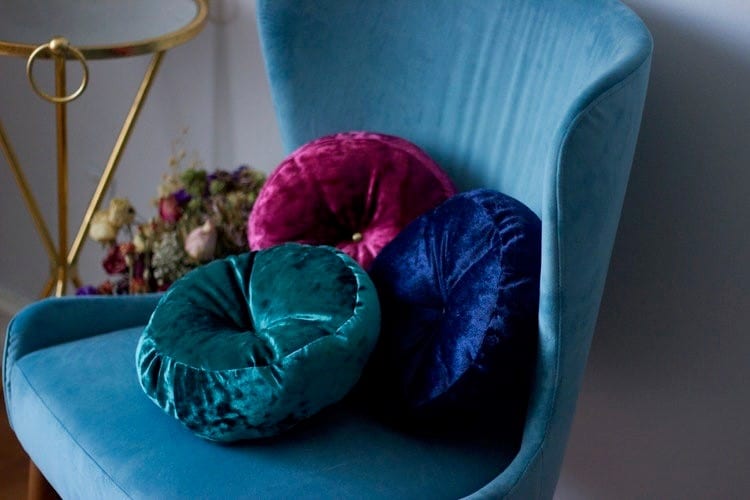 #2 Statement Ceilings
Throwing some color around makes a bold statement anywhere you use it, but livening up your ceiling really makes an impact.
Ceilings are the next big thing in home decor, thus the name "statement ceiling." Designers are reimagining spaces and taking advantage of the ceiling to make rooms look brighter and feel bigger. Color on the ceiling is a quick and easy way to give the room a dramatic effect.
Wallpaper, on the other hand, is great for creating a romantic ambiance. It has more versatility, allowing you to incorporate patterns and metallics. Designers use wallpaper to supply a convincing wood, brick, or marble effect. It's stunning and glamorous when framed by crown molding.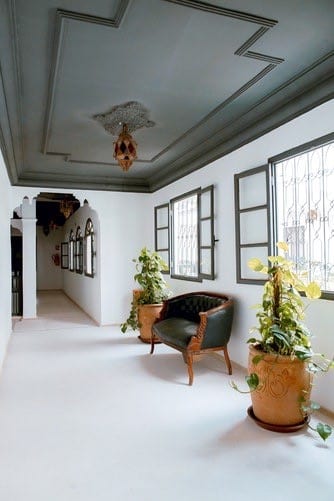 #3 Bright Kitchen Backsplashes
Playing with color can be scary for homeowners, but the kitchen backsplash is the perfect place to have some fun and create the biggest bang for your buck.
Monochrome kitchens with subway tiles are overdone and on their way out. Designers are using the humble backsplash to make a dramatic change to the overall look and feel of the kitchen. To quickly change a clean modern kitchen, designers are using an array of patterned tiles that add much-needed texture and color to drab spaces.
Expect to see those bright jewel tones in this space as well, with so many different tile shapes styles and colors to choose from the kitchen backsplash will make a big statement in 2019.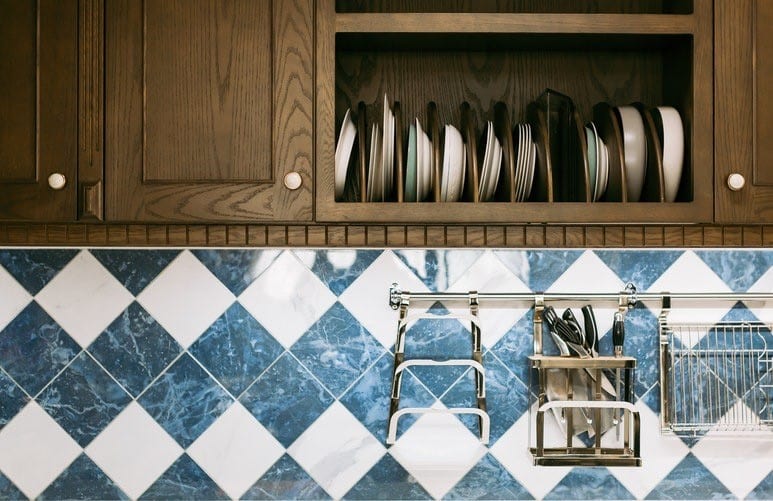 #4 Floral Patterns
Floral patterns are making a big comeback and now have a huge selection of colors and styles to choose from.
Everything from fabrics to wallpaper is seeing unique designer interpretations of this classic pattern. Mixed and matched eclectic looks, featuring different colors and patterns are on the rise. And floral patterns are at the center of it all. It's safe to say floral patterns will be more than a hip retro accent pillow in 2019; designers are featuring them on big bold prints, central furniture pieces, and rugs that set the tone for the room.
It is a great way to bring nature into a space using not only leaf patterns but also trending green colors like emerald. The bold bright jewel tones trending for 2019 abound in these colorful patterns, textures, and designs.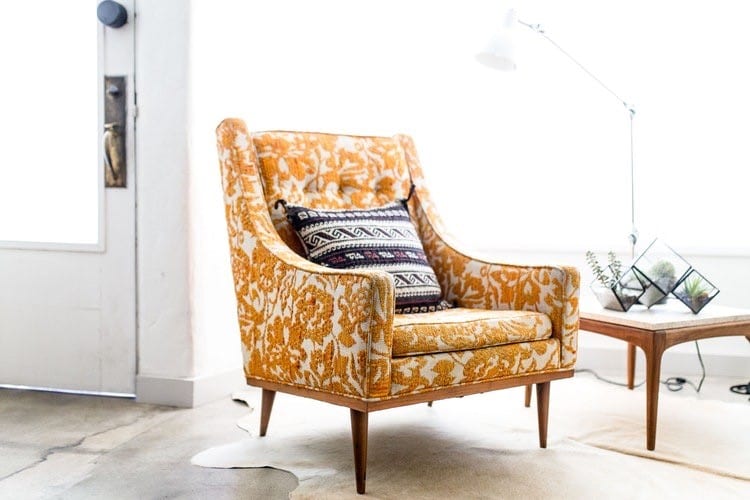 #5 Eco-Friendly Accents
This trend is going way beyond interior design: its influences are coming from a much broader global perspective.
People continue to be drawn to items that remind them of their connection to the earth. They also want accents that leave little or no impact on the environment.
Natural elements in a home are pleasing to the eye. And the heightened awareness of environmental catastrophes is pushing designers and homeowners to choose building and decorating materials responsibly. Increasingly, interior design incorporates eco-friendly materials like jute, rice paper, and clay to create comfortable grounding spaces that don't harm the planet and its precious resources.
This will include energy efficient appliances, upcycled marble scraps, and living plant walls for 2019.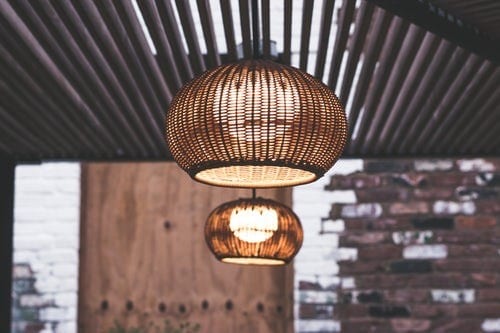 What are your favorite 2019 home design trends?
Let us know if there are some trends we missed. Chime in on Instagram and Facebook.