All photos courtesy LPG for ONE Sotheby's International Realty
Hip hop's favorite waterfront mansion just dropped like it's hot onto the sizzling Miami market for $12.9 million.
Made famous as a location by Lil Wayne, Dré and Rick Ross, Trina and Fat Joe music videos, the 10,836-square-foot Mediterranean mansion is a bling castle primed for real G's, top models, cognac, champagne, fly beats, and braggadocio—oh, and a new owner.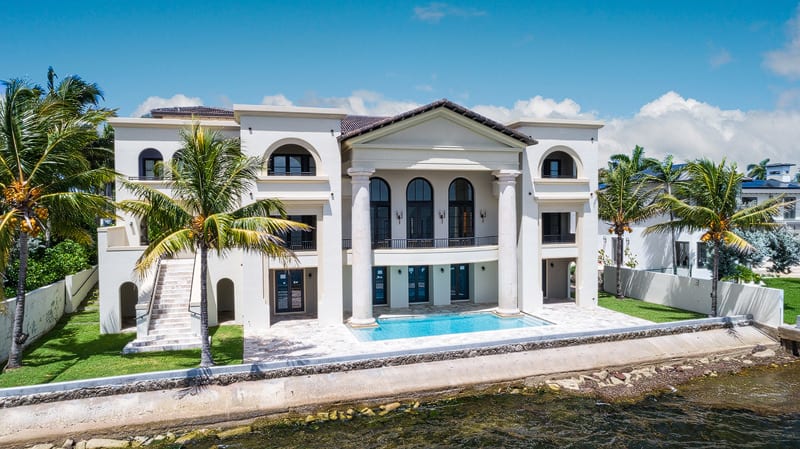 Built in 2001, by architect Jorge Hernandez, the three-story mansion nestles in the gated waterfront community of Entrada Estates (near Coconut Grove)—with views of downtown Miami and Biscayne Bay.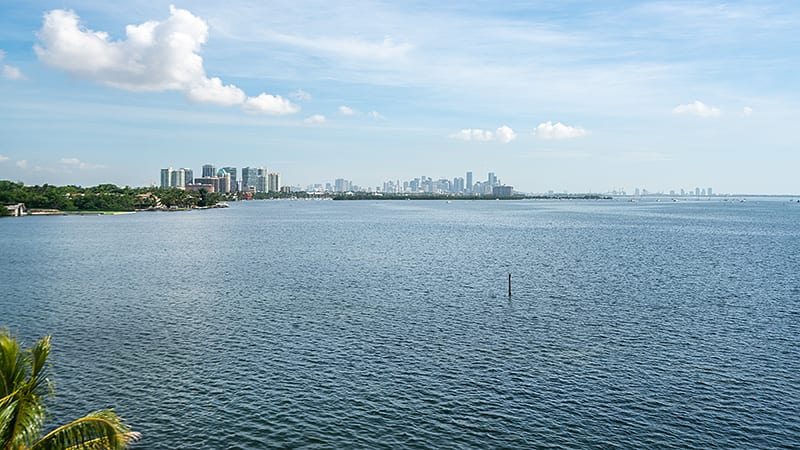 The extravagant brag palace boasts 11 bedrooms, nine bathrooms, domed cathedral ceilings, an elevator (of course), a full wet bar, a Roman-style pool, and a four-Bentley (I mean, four-car) garage for your homies to retrieve on call.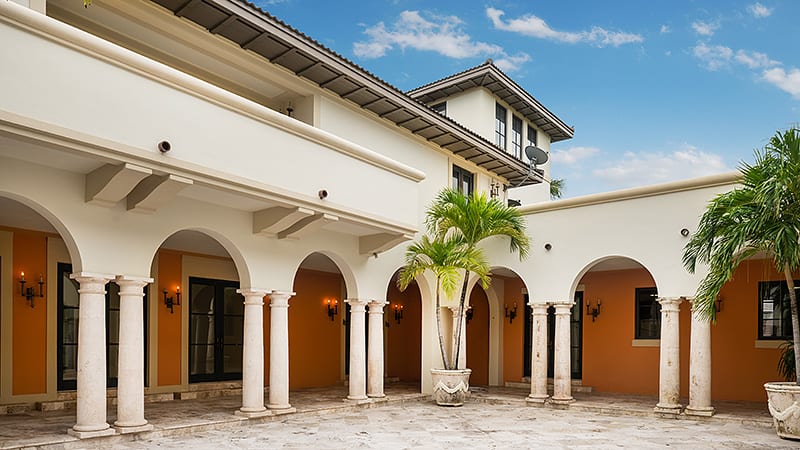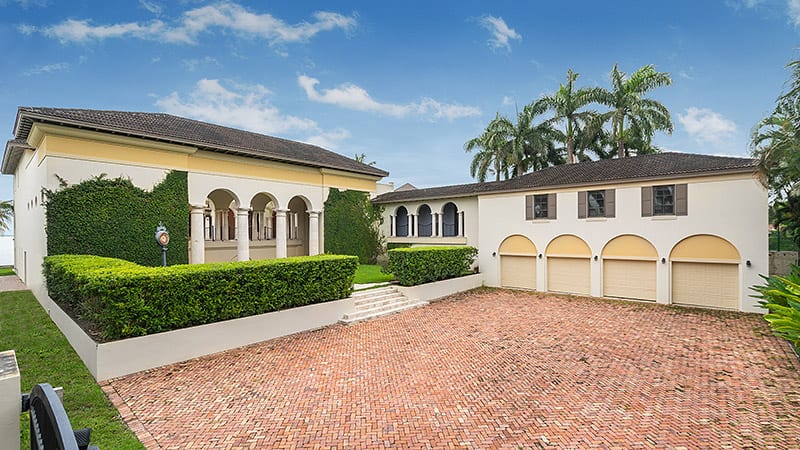 Resting on half an acre along 100 feet of waterfront, the property includes a massive entertainment Great Room and a two-bedroom, two-bath entourage guest house with its own private kitchen.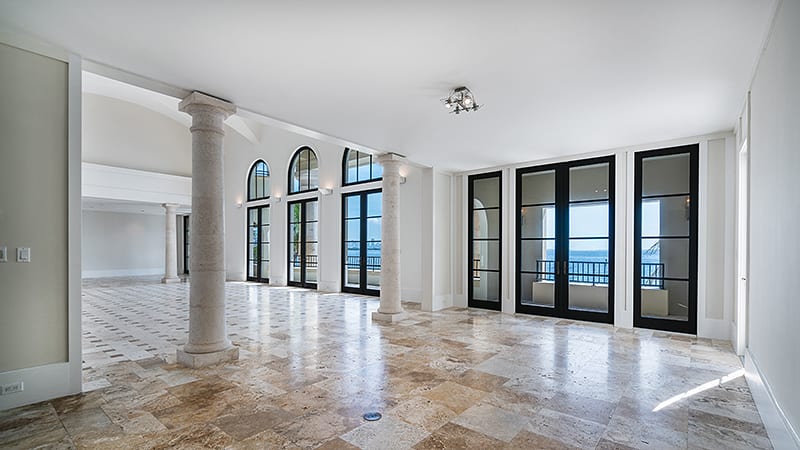 "This residence is a true representation of the Miami lifestyle, lavishly designed with an unbeatable waterfront location," says listing agent Daniela Fernandez, of ONE Sotheby's International Realty.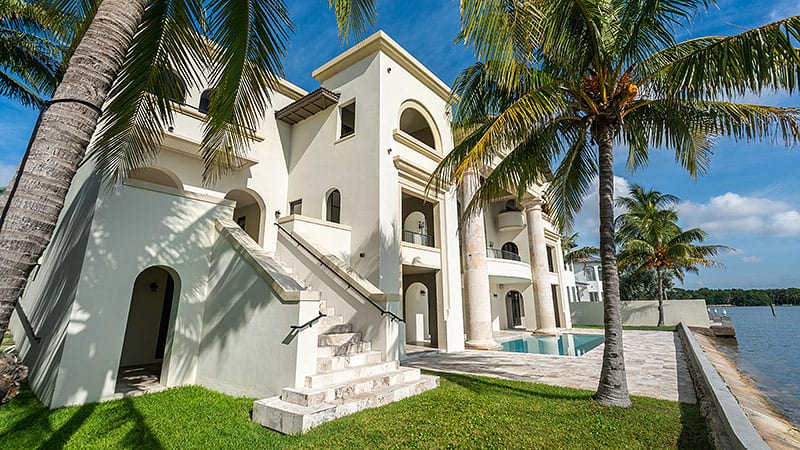 Fernandez continues, "Its appeal is apparent due to the location, size and magnitude of the home, which features huge columns and an impressive courtyard with unobstructed views of the breathtaking Miami skyline."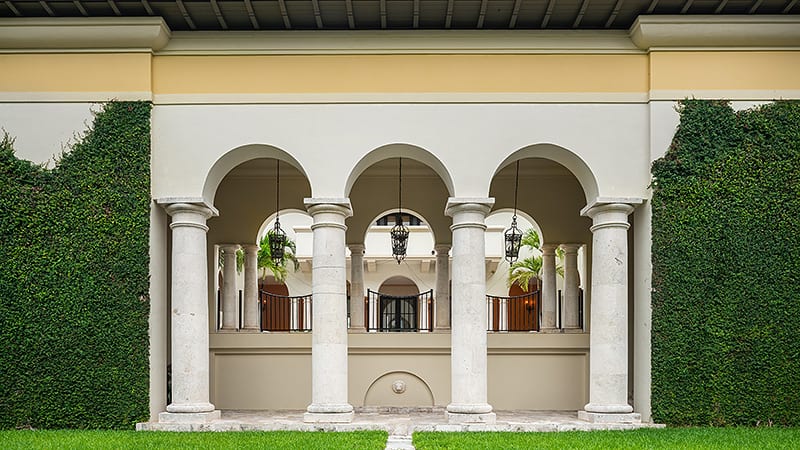 The mansion's imposing façade, with high arches and wide elevated terraces, appear designed for MC's who bust rhymes to dancing throngs and thongs by the pool below. An elegant courtyard entrance (amid ivy walls, manicured hedges, lanterns and a grand street clock) reveals classic architecture beneath soaring palms. In fact, courtyard areas transition the indoor-outdoor vibe here—an open invitation to see what's inside.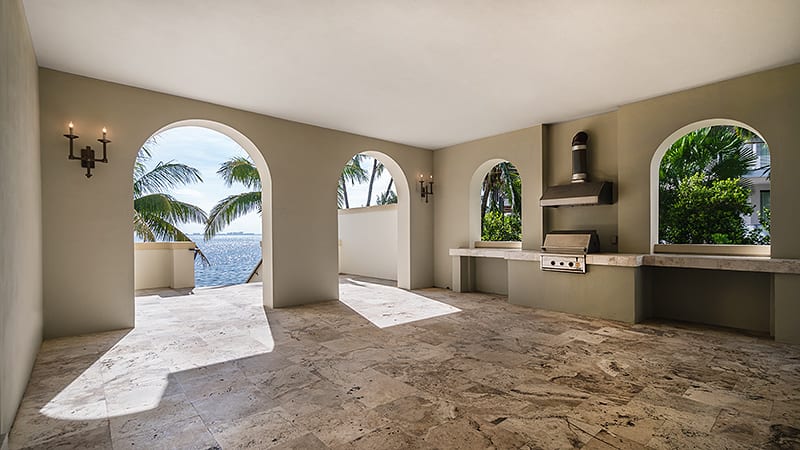 Dramatic interior spaces feature a Mediterranean mix of styles—most designed for entertaining.
Beneath domed cathedral ceilings, the Great Room takes center stage with columns, French double doors and light-inviting arch windows glazed with high-impact glass for storm protection.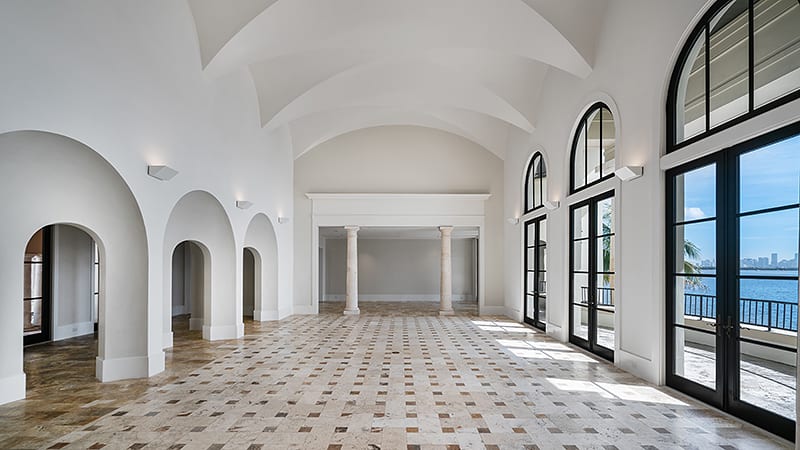 "The home was built by the current owners and inspired by their travels around the world—museums, and iconic South Florida hotels," says Fernandez. "The courtyard draws inspiration from The Biltmore Hotel in Coral Gables, exterior hallways are similar to those of The Breakers in Palm Beach, and the Great Room's arched ceilings pay homage to the Sistine Chapel. The residence was also built for entertaining, with expansive outdoor space to host elaborate parties."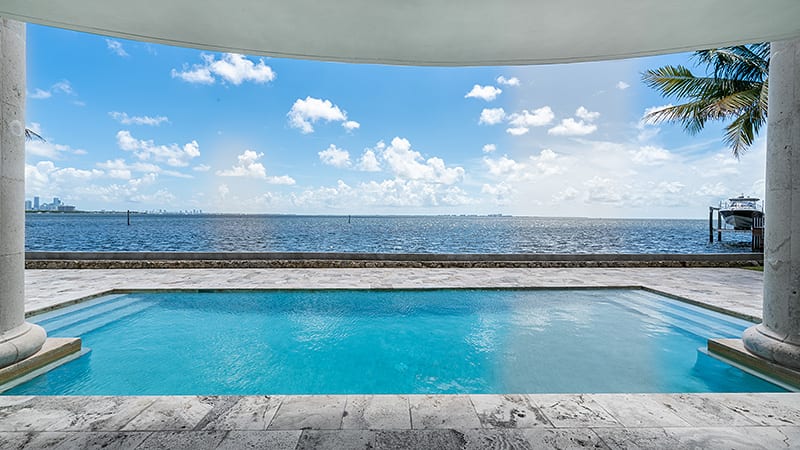 The party atmosphere is exactly what's hooking the hip hop community. Fat Joe's "I Won't Tell" video (with cameos by LL Cool J and Puff Daddy) sees the New York rapper in Miami living the high life, partying and name-dropping more luxury brand bling than one can stuff into a walk-in closet (Christian Louboutin, Hermès, Chopard earrings, Jacob & Co. watches).
Working high-end threads and a Louis V bag, he steps off off his private jet with a gorgeous long-haired honey into convertible Rolls Royce Phantom idling on the runway tarmac. "Fresh off the runway, pair white Nikes, Phantom top drop on that I-9-5," Fat Joe raps.
Feeling his flow yet?
Under a tropical sun, the Phantom whisks Fat Joe off to party with his crew at this mansion, which doubles as a dope nightclub decorated with fresh modern art. Although, it's hard to unsee Fat Joe in a white robe seducing a married woman from the mansion's terrace, adjacent to the Great Room.
"Fat Joe used the Great Room as his master bedroom for the "I Won't Tell" music video and Lil Wayne took advantage of the expansive view with a poolside music video setting," says Fernandez.
What's a hip-hop video without an entourage and a wild pool party? That's typically when the fun begins.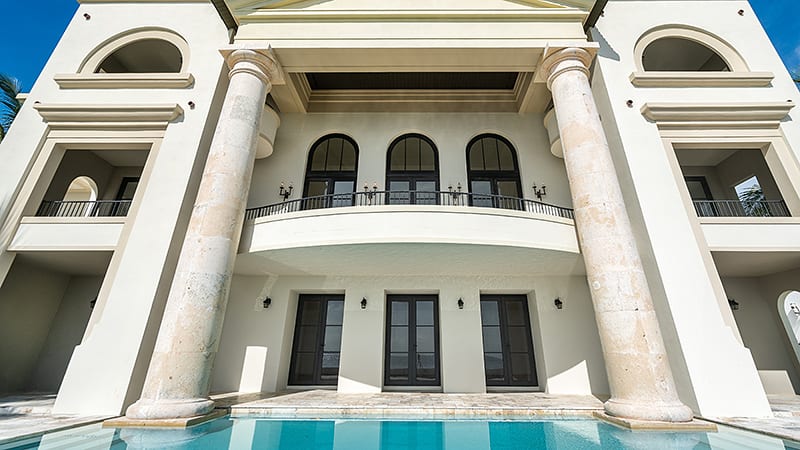 Currency (featuring Lil' Wayne & Remy Ma) asks "Where Da Cash At"? Well, apparently it's at 3560 Stewart Avenue, where they put the balconies and the pool to good use in between shots of cash, gold chains and bikini'd ladies. It's a close call as to which is most important to the rappers. They ask where the cash is and immediately toss it away with impunity. Unequivocally, the balcony can hold at least 26 groupies and three rappers at a time—easy.
Dré's "Chevy Ridin' High" brings the courtyards and four-car garage into play with Seraphin XO Cognac, cars and you guessed it, bikini-clad women by the pool. But classic cars rev up this fast video, with rappers eventually spinning on Miami's causeways.
Trina's "Single Again," flips this script, giving women a shoutout from this famous hip hop pool (after a failed wedding at the mansion)—as a shirtless parade of six-packed studs swim all around her. And yep, her bikini friends are there for moral support.
The bedrooms and kitchen don't get much airtime in these videos. In hip hop, cooking isn't exactly a G-thang. Several of the real-life bedrooms feature en-suite baths, private foyers, oversized closets, and their own private balconies with water views.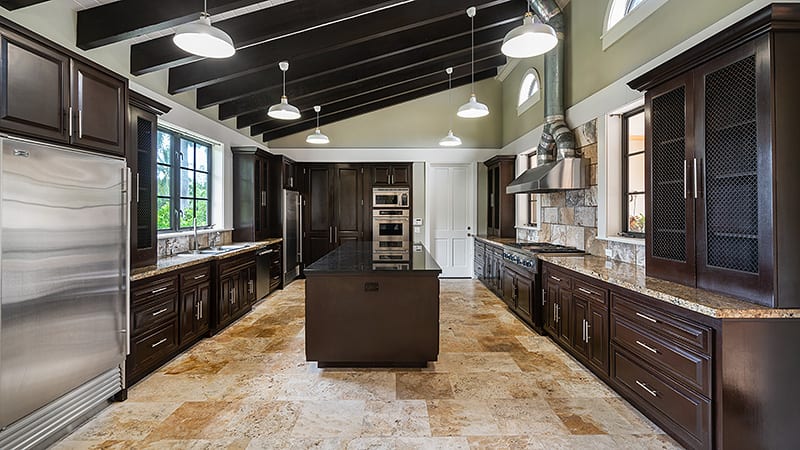 The kitchen has a cooking island, granite counters, marble floors, mystifying brown cabinetry and matching slanted wood ceiling beams.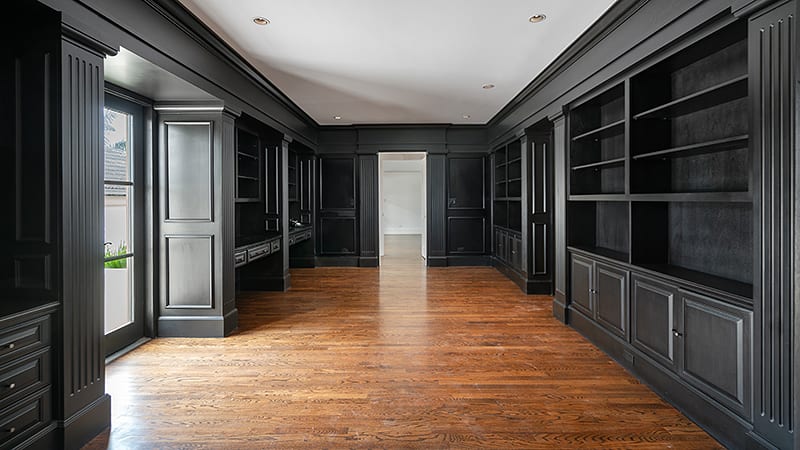 Some floors are marble, some wood—again, likely inspired by other famous estates. Another room entirely of dark wood built-in cabinets confounds, posing asa study, library or a massive walk-in closet.

No word on its inspiration. But we can guess rappers won't be hanging out there unless it's after a shopping spree.